COMPANY PROFILE

ABOUT US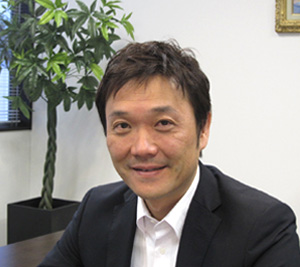 HAKUWA Co., Ltd.
Chief Executive Officer
NaotakaSHIRAISHI
HAKUWA Co., Ltd. is one of the most historical companies in Imabari with the biggest towel production center in Japan. Since the Japanese market is one of the most quality conscious consumers of merchandise in the world, our level of skill has been improved to compete with these demands.
Wepride ourselves with being one of the first companies to produce jacquard towels with yarn dyeing.
This method is concentrated high-technique and our jacquard towels are very high-quality.
We are sure that American sports fans, who are fond of improvement and progress, will like our new products suggestion. "Very comfortable towel muffler in summer time." "The spectators' identification with the athletes using our athletes' name-in towel muffler." "New cheering style (scene) with our towel muffler." We hope to create many new sports watching styles with our towel muffler as part of your life style.
We hope to introduce our product to all sports-loving Americans who strive to surround themselves with high quality products.
Give our product a try. We think you'll like us.
COMPANY OUTLINE

COMPANY NAME

HAKUWA Co., Ltd.

ADDRESS

2-2-7 Kitatoriu-cho, Imabari, Ehime, JAPAN

ESTABLISHED

1932

CAPITALSTOCK

$110,000(1$=¥100)

REPRESENTATIVE

Chief Executive Officer NAOTAKA SHIRAISHI

BUSSINESS

Towel manufacture and sales

MARKETING/ACHIEVEMENT

In professional soccer, 10 out of the 16 soccerteams are currently using our towels;
likewise inbaseball, 5 out of the 12 baseball teams are usingour products.
Additionally all athletes representingJapan carry our products every where they go. Andothers.
MAP

WHAT IS TOWEL MUFFLER?
・In 1993 when J-league (Japanese professional soccer league) started, we developed our towel muffler as watching and cheering goods, made reference to European knitted soccer muffler market.
・Japanese J-league soccer season is from spring to autumn. During this season the temperature is very high and sultry. Until now mufflers were made by woolen yarn, but these are not suitable mufflers (scarfs) in the stadium. At the stadium, not only climate but also heated up fan's mind, sotowel muffler will help the fan's needs.
・Now a days, towel products account for 50% of all J-league goods proceeds.
・Today not only J-league but also among those in professional baseball, school, children sports andfamous artists, the custom of using towel muffler is expanding.
・We believe that the towel muffler has big potential for a huge market in the USA.
CHARACTER OF OUR TOWEL MUFFLER

・Yarn dyeing(cheese dyeing)jacquard towel muffler.
→Our towel mufflers are woven of yarndyed original colorby sectional warper.We design the pattern of towel mufflers using electric jacquard machine.
・You can use our towels as pennants.
・High-quality and reliable products.
・Customerintimacy.
→ Please makeyour inquiries about our towel mufflers. We will certainly be glad to do what we can. Youcan chose quality of material, complicated design(pile-simulation portrait). Deliveries on time. (TOYOTA Automatic weaving machine with air jet 600 rotation per minute.)
・We are the NO.1 company to make towel mufflers in Japan.